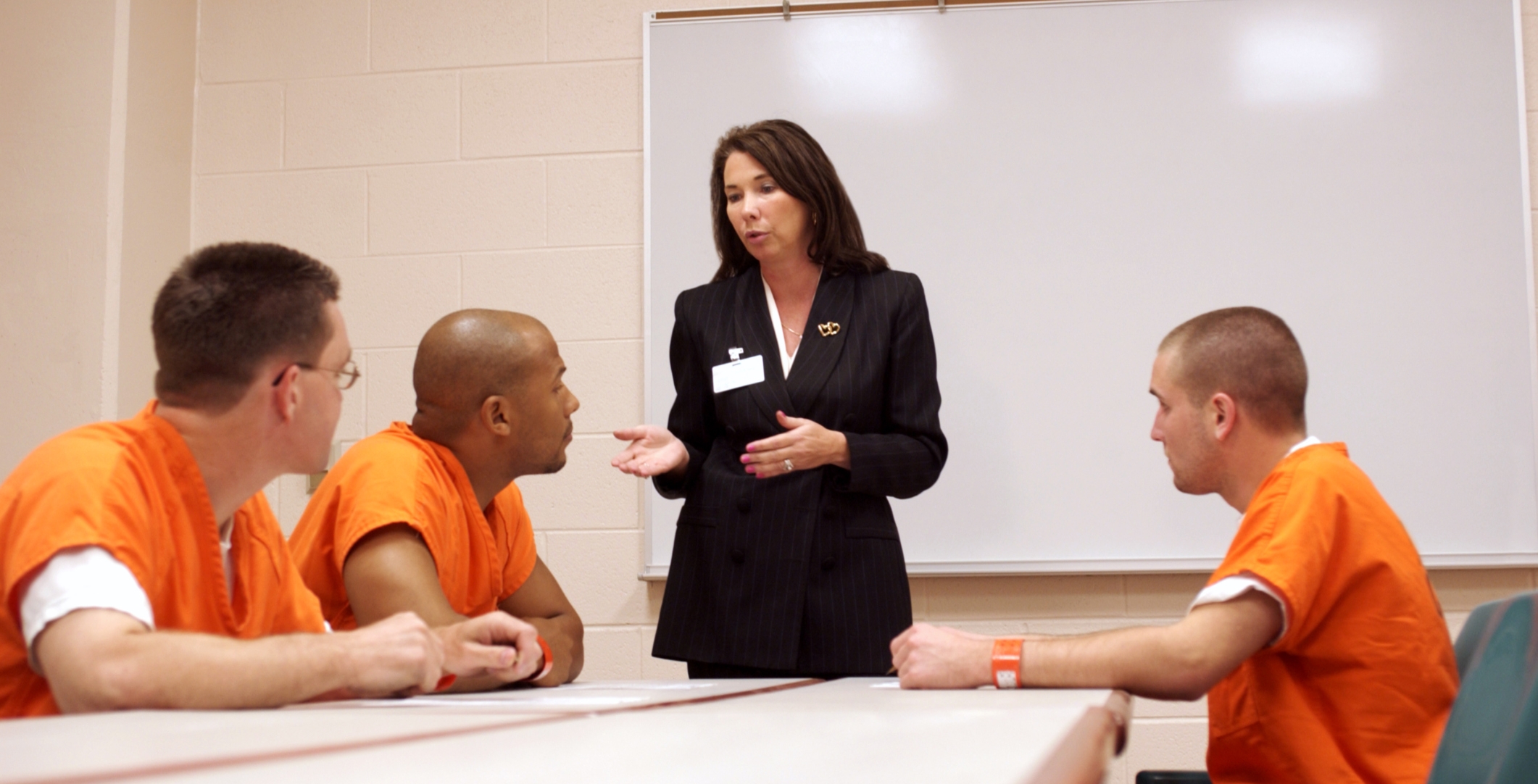 Second Chance Training Institute
A program of Second Chance in collaboration with University California San Diego, Department of Psychiatry
Second Chance Training Institute is a program of Second Chance in collaboration with the University of California, San Diego Department of Psychiatry. Second Chance has over 20 years of experience working in the field of reentry. Second Chance's mission is to disrupt the cycles of incarceration and poverty by helping people find their way to self-sufficiency.
The Second Chance Training Institute is committed to ensure all training programs are based in the very latest scientific research and the training is practical and relevant to practitioners in reentry programming, resulting in reduced recidivism and safer communities.
Successful Reentry
Successful reentry programs must be based on the most current scientific research and include four basic elements to be successful.
Second chance Academy
Second Chance Training Institute is responding to the need for county, state and Community Based Organizations (CBOs) to have comprehensive training for their professionals. Second Chance Academy disseminates knowledge and skills to professionals operating in the world of reentry program delivery, to inform about successful reentry approaches, as well as support the implementation of these innovative approaches with quality, fidelity and sustainability.
Nearly all people who are currently incarcerated will return to their communities at some point. The question is what exactly will they return to?
Unfortunately, most will return to poverty, crime, drugs and unemployment. If they were fortunate enough to receive treatment for substance use disorders while incarcerated, they typically do not have any continuing care or follow-up after release. If they received some employment training in custody, they commonly lack knowledge of how to apply their skills to finding and maintaining a job. Additionally, after release a large range of other criminogenic needs (mental health, housing, financial literacy, anger control, etc) are usually unattended to at all.
They are, for the most part, left to their own devices.
It is these types of barriers that squelch successful reentry and increase recidivism rates. No wonder the data shows that within five years of release, nearly three-quarters of this population will come back into contact with the criminal justice system, and more than half will return to prison after either being convicted for a new crime or for violating the conditions of their release. This is why offender reentry resources can have profound implications for public safety. Returning to the community from jail or prison is a complex transition for most people, as well as for their families and communities. Reentry activities need to be unique for each individual and should not be limited to employment or housing only. Equally important is addressing criminogenic thinking processes and a large spectrum of cognitive and behavioral difficulties and dysfunction.
The good news is, the current state of the science on reentry offers a reliable and comprehensive understanding of what must be in place to make reentry work. This is why the Second Chance Academy was created. We hope you will join us in our quest to break the cycles of incarceration and poverty by helping people find their path to self-esteem and self-sufficiency.
U.S.A. Jail and Prison Population
U.S.A. Parole and Probation Population